Shadowmoss Plantation, Charleston, SC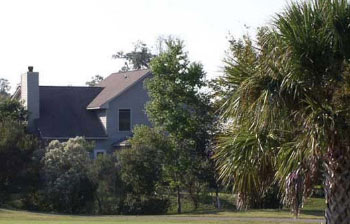 Located right off of Highway 61 and therefore close to all that the Lowcountry has to offer, Shadowmoss Plantation is a mere hop and skip from the beaches of Charleston county, the shopping of downtown Charleston, the charm of Shem Creek in Mount Pleasant and so much more. You don't have to be a golfer to enjoy owning a new home in Shadowmoss Plantation, however, you should probably be willing to live in a neighborhood absolutely brimming with recreational activities and fantastic amenities – golf is just a part of it!
The Shadowmoss Plantation Golf Club is a lively recreational complex with amenities such as an Olympic sized swimming pool; a toddler pool for the younger ones; a Nautilis fitness center, open 24 hours a day; golf lessons and summer clinics plus much more. The Club provides a great way to meet your neighbors, stay on top of your game and have fun.
And if you happen to be in a quieter mood, the views at Shadowmoss Plantation cannot be beat. You'll always feel cozily at home in the Lowcountry while gazing at the marsh and gorgeous trees that make life in Charleston worth it.