About Shadowmoss Plantation, Charleston, SC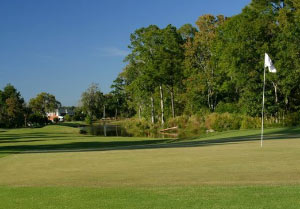 You don't have to be a golfer to enjoy owning a home in Shadowmoss Plantation. You should, however, be willing to live in a family-friendly neighborhood that offers a wealth of recreational activities with its great amenities. It is also convenient to everything the Lowcountry has to offer.
Located near the intersection of Highway 61 and Bees Ferry Road, Shadowmoss Plantation is just a 20-minute ride from downtown Charleston. The area's beaches, the Isle of Palms, Sullivan's Island and Folly Beach, are also within an easy driving distance. The airport is just 15 minutes away, while the 3 historic plantations and gardens along Highway 61 begin less than 5 miles down the road.
Shadowmoss Plantation is made up of nine distinct but connected neighborhoods. It is a quarter of a century old but still growing and still attracting home buyers from the Charleston area and throughout the United States. With approximately 1,100 houses, town homes and patio homes, the sprawling development offers possibilities for a wide range of potential buyers, from newlyweds to families with young children to upscale professionals to retirees. Prices range from the $170s to over $775,000.
"Shadowmoss is a charming community that should appeal to anyone," says Janie Pugh, an agent from Carolina One Real Estate. "It is a great place to live if you like to golf, swim, walk, run or just enjoy time with your neighbors. Nestled in the beautiful lowcountry landscape are homes of various styles, sizes and prices.  You are sure to find one that is right for you!"
For all there is to do and see outside Shadowmoss Plantation, the development is best known for what's inside. Carved through the winding woods, fields, ponds and streams of an original Charleston plantation, Shadowmoss Plantation Golf Club features lush Bermuda fairways and dense oak and hickory forests. Designed by Russell Breeden, the semi-private, 18-hole course is a challenge for the best golfers but playable for those of all skill levels. It's the only course in the Charleston area to be selected to host the South Carolina State Open.
The golf course features a driving range, a fully-stocked pro shop and a full-service snack bar and lounge. Shadowmoss residents also have the option of using tennis courts, a pool, a gym and a spa.
Custom homes are currently being built on the golf course in the new Middleborough section of Shadowmoss, with lot prices starting around $90,000 and homes selling up to $625,000. Ainsdale offers a small town feeling with sidewalks and front porches and homes priced in the mid $300s. Other areas such as Turnberry, Heather Glen, and Dunwoody have homes starting as low as $169,000 and reaching as high as $500,000. Patio homes and town homes are also available in Shadowmoss in a variety of styles and price ranges.